The Cellar Gym Celebrates 20 Years!
The Cellar Gym is celebrating our 20th anniversary!
The Cellar opened its doors for training on May 4, 2002 and the rest is history! Over the past 20 years we've changed locations a few times, seen clothing go in and out of style, and trained thousands of students and competitors of all ages.
To celebrate this milestone, we've collected a few photos from over the years, along with some commentary from Cellar owner and head striking coach, Chris Cichon!
"The original Cellar was in the basement below Joe's Market and Deli on Como Avenue. There was no A/C and we were neighbors with Broadway Pizza. In the hot summer months we would open every door in the place to get as much air circulation as possible… that often meant the entire gym smelled like pepperoni pizza!"
"Before we occupied our New Brighton location, it was a laundromat, music studio, and a remote control race car track! After we left it became a donation site for a non-profit and now it's a BJJ gym! Wow…If those walls could talk!"
"Many past and current members have told us the grungy warehouse gym in Dinkytown was their favorite Cellar location… not mine! We used to have mice run across the pipes/joists/other ceiling equipment. These mice would occasionally fall from the ceiling and meet their doom. I lost count of how many mice I had to clean up in the morning before the gym opened. We also had an electrical fire in one of the outlets, and I would lose 7-8 lbs. every day during the muggy, sweaty summer months. Needless to say, this building has been demolished and a new building has been constructed in its place."
"Our Northeast/St. Anthony location almost burnt down when our sister business (dance studio Knockout Bodies) hosted a bachelorette party and one of the guests threw a cigarette in the flower bed in front of the gym. The railroad ties that made-up the flower beds were prime kindling! Luckily a staff member who stayed late to get a workout in, noticed the fire, emptied a few extinguishers, and saved the gym!"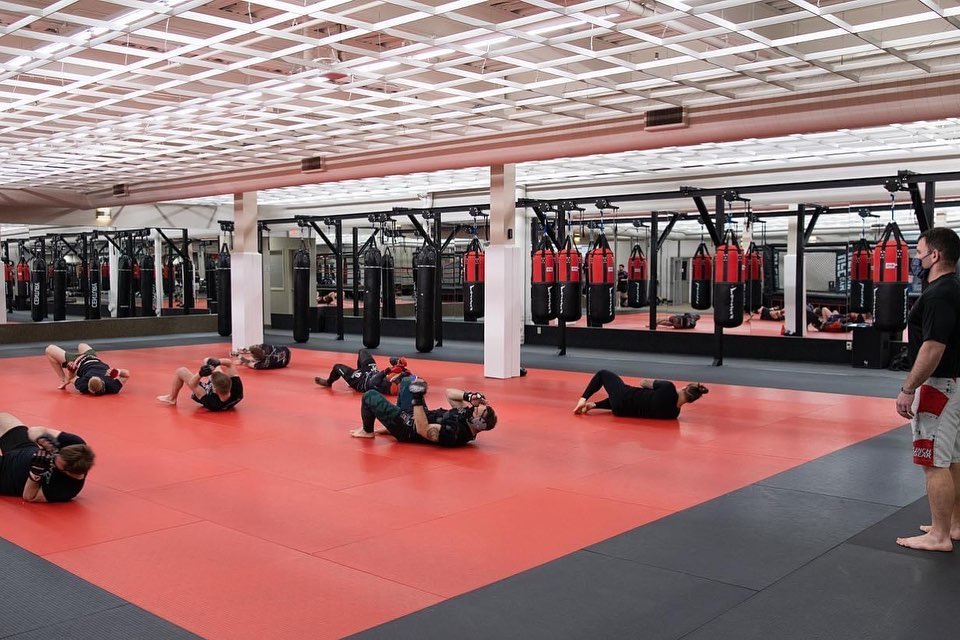 Our current location, in the lower level of the Rosedale Commons in Roseville, opened in January 2021. Look at us — 20 years later, and we're back in a basement, although a much nicer one!
---
Thank you to all of our amazing members (current and former) as well as our incredible coaches and staff. It's been a wild ride and we truly wouldn't be here today if it wasn't for all of you!